Online betting and casino
affiliate network
We offer bookmakers high quality direct traffic to maximize their ROI and reach, while providing publishers highly performing CPA, Revenue Share and Hybrid ads to better monetize their web audience.
Betting affiliations on safe, carefully selected and well-reviewed betting sites
Casino affiliations, live casino, slot machines and other gaming offers appreciated by players
Profitable memberships for low-inflation poker platforms with maximum returns
The Best Online
iGaming Affiliate Network
Imperial Deal is considered by many to be one of the best online betting and gaming affiliate networks.
Through our online casino and betting affiliate marketing platform we offer our affiliates (or publishers) CPA, Revenue Share and Hybrid campaigns that boast some of the highest commissions on the market.
At the same time we allow bookmakers (or merchants) to receive quality traffic to maximize their ROI and obtain greater visibility.
Some of the best iGaming international brands, safe and legal, have chosen Imperial Deal, recognizing the competence of a team that has been operating in the gaming affiliation market for over 20 years with dedication, passion and competence.
Are you looking for an online betting or casino affiliation? Do you have qualitative traffic sources frequented by potential players, such as websites, social channels or others?
They chose Imperial Deal:
Become
publisher

and start to earn a lot of money.
Join the best gambling affiliate network on the web. At your disposal the best deals and all the benefits a publisher could ever want. If you have quality traffic and want to start making real money with gambling affiliations, you are in the right place!
- it is free and requires just 5 minutes -
Publisher around the world
More profitable on average
The
best network

an affiliate could ask for.
- it is free and requires just 5 minutes -
iGaming Affiliation: Imperial Deal Publishers
What is an affiliation in gaming?
When we talk about web betting affiliations, the purpose of publishers is to bring new subscribers to online betting sites or online casinos through promotional materials such as logos, banners or text links, and by receiving a commission each time a user decides to sign up with the bookmaker after passing through the affiliate's page.
Commission payments to the affiliate can be made in different ways depending on the arrangements that are made with the bookmaker, but in any case the basic concept is that the publisher can monetize its content related to the betting site to bring quality traffic to it.
One of the most popular methods of paying commissions is called Cost Per Action or CPA, and it involves the affiliate earning a fixed commission every time a user signs up to the gaming platform after clicking on a link or banner on its pages.
Otherwise, there is also the type of commission called Revenue Share, which provides for the affiliate to receive a percentage related to the losses that the user who signed up with the bookmaker generates on the portal after his or her registration.
Then there is a third mode, which is basically a hybrid of the previous two, and provides for both a commission for each new user who registers with the bookmaker and a commission on the losses generated, which, however, will be lower than what is received with Revenue Share.
To maximise one's earnings as a publisher, it is very important to have a web page or blog that already caters to a very specific target audience, i.e. in this case sports and sports betting fans, or casino games fans.
Why choose Imperial Deal to become a publisher?
Imperial Deal offers the most profitable and least inflated betting and casino affiliations in South Africa, Nigeria, India, Brazil, Colombia, Argentina, Mexico, Italy and many more.
In addition to this, the best publishers will have the opportunity to receive commission payments every 7 days, also taking advantage of the incredibly low payout we offer, allowing our affiliates to request payments once they reach the profit threshold of only 50€.
Publishers who own a website with a quality audience can also request evaluation by Imperial Deal and apply for a premium deal with even more benefits, and all affiliates can receive special rewards each month upon reaching specific goals.
The affiliate marketing experience with Imperial Deal will be accompanied by top-quality marketing support, so that you can increase your website's visibility and conversion rate even more, as well as have access to the free marketing academy, where there are plenty of tips to learn how to develop your strategy and increase your earnings even more.
Those who decide to join Imperial Deal's publisher network also have access to exclusive welcome bonuses that they can use to increase the conversion rate of their campaigns, which can be conveniently managed from a single platform, with the help of an account manager ready to answer any questions.
Finally, publishers can receive a 5% increase in earnings for each new publisher they bring into the ranks of affiliates who rely on Imperial Deal to pursue this business.
We are a team of
gambling experts
For over 20 years we have been making money with online affiliations thanks to networks of websites we own around the world.
We also offer very advanced web marketing consultancy to bookmakers capable of generating a large number of qualified players.
In 2021 we decided to concentrate all our experience by creating imperialdeal.com, the affiliate network that aims to be the best in terms of quality and profit.
Our motto is "the publisher at the center of everything" as long as the web traffic generated is of high quality.
This is why both before and during the entry of a publisher into our network, we will carry out constant monitoring so that all the players in the network can enjoy the benefits: profitable deals for publishers and quality traffic for merchants.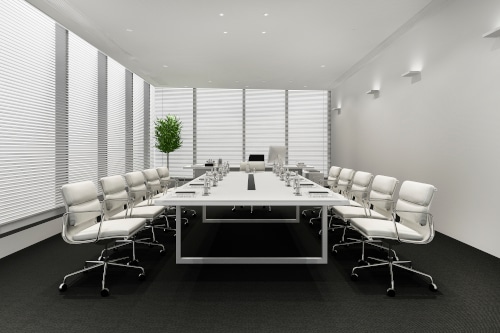 by filling the following form